For anyone who owns a business, they know the significance of having effective accounting firms. These firms are equipped with professionals who are passionate and knowledgeable about their industry niche. They are experts in the related groups and offer expertise to their clients in these areas. These client service professionals understand the industry-specific issues that can often determine a business's success. In addition to the various niches, these firms also offer services in tax, accounting, assurance and business management. You may notice that these services are reflected in each niche.
Services
First of all, some of the tax services accounting firms will offer are audited financial statements, reviewed and compiled financial statements, agreed-upon procedures and reporting on internal controls. In addition, the firms will also assist with transactions including mergers and acquisitions. The primary concern of accounting firms is to recommend improvements to business processes and internal controls, improve the quality of the information of the system, develop useful management reports and make the financial information more efficient. The next important job that they would do is minimize tax liabilities, in order to help people preserve their savings. The firms will able to explain to customers the various tax laws, regulations, and issues in the areas of federal, state, local and international taxation. Some of the tax duties they will complete is optimizing tax credits, exemption protection for non-profits and entity selection.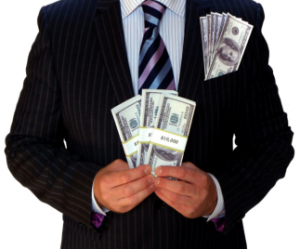 The third main job for accounting firms is managing the daily demands of the financial affairs and business concerns. The firms will work cooperatively with client's agents, attorneys, and insurance brokers just to name a few. Some of the services they will complete is cash management and financial planning, payroll, banking and investment guidance. The fourth involves client accounting services, which uses the most up-to- date software like cloud-based technology.
Efficiency
Cloud- technology uses secure servers that can be accessed during an Internet connection and web browser. It also can reduce administrative costs, because accounting firms won't need to host, support or maintain on-site software.
Furthermore, accounting firms will be able to provide financial statements tailored to industry-specific standards, accurate billings and accounts receivable aging that enhances cash collection management. They will also work with accounts payable bills that are approved to help manage cash balances. In addition, the firms will also be able to provide cash flow analysis and management as well as payroll and related to tax filing. They will also provide services in account reconciliations and general ledger maintenance.
In many accounting firms, it is advised to add four main strategic benefits to the organization. First of all, operational efficiency includes financial budgeting and reports that can be created to make future business decisions. They will also provide cost analysis to reduce operating costs. The second strategic benefit is business analysis, which allows a view of financial information and management reports just to name a few. It is also recommend to hire a temporary or part-time Chief Financial Officer, in order to organize forecasting, management reporting, budgeting, strategic planning, and financing among others. These firms are here to do several tasks in order to cut down administrative costs, and make businesses run more efficiently. They are dynamic, and have the potential to make a business grow into a large, well-functioning company.