There are some people who have not been looking forward to the dreaded tax season, while others are waiting in anticipation to see their tax check in the bank. No matter your outlook, paying to have your tax preparation completed by a professional can be something you don't get too excited about. The fact is that you can guarantee you are getting the biggest refund possible when you choose to use a professional tax service, and that can make the overall benefits outweigh the initial cost.
There are many online programs that you can spend money for to file your taxes online for you and they may seem to be a much better solution because they are cheaper. Whether or not you have a complicated return, there are many reasons you should opt for a tax preparation service that puts actual accounting professionals in touch with your tax documents. It is the best way to glide through tax season stress free, and have peace of mind that you have gotten the maximum refund.
Navigating Complex Tax Laws
Since the reality is that many tax laws will change from this year to the next, people who specialize in tax preparation are already up-to-date on all new and current laws and requirements. Even if you feel that you are pretty knowledgeable about the current tax codes and laws, there is always a chance that you may miss a significant deduction, or even worse, file something improperly by missing completely out on one of the new laws that have been enacted.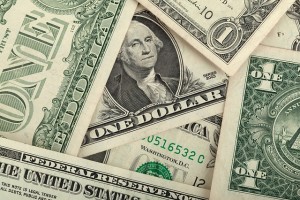 Lessen Stress and Save Time
When considering all the reasons for having your tax preparation done by a professional tax adviser, don't forget the beauty of the time savings you get. You still are responsible for having all of the proper paperwork so they can get started, but then the time will fly by in comparison to you attempting to complete and file your own tax preparation on your own, which can take you days. This is even more likely if you are not filing a simple return. For instance, do you have multiple income sources, such as rental properties, out of state incomes, or even some financially complicated family situations? A tax preparation professional is able to take even the most complex situations, quickly make sense of them, and complete all the necessary paperwork to file your return correctly. Some companies can really help you save time by allowing you to drop off your tax documents, and then they just notify you when they are ready to be reviewed and signed off on.
Simple Tax Programs Can't Beat an Expert Set of Eyes
The online software for tax preparation can be a great tool for someone who has the most basic tax return, but even then there is still a chance that they might miss a beneficial deduction or credit. These programs are based on a specific template that a programmer designed and it walks the person through the process. If you choose to hire a tax preparation specialist, they are able to ask the proper questions directly to ensure that you are getting the absolute maximum refund. They will search out possible deductions and credits to ensure that you end up with the best possible outcome for your tax situation. There is a good chance that you are not even aware of everything that is considered a deduction, which is why a tax consultant is the way to go. In fact, the amount you pay for a tax specialist to do your taxes may turn out to be less than the amount that they find you in just ONE credit.
Full Service Support
One of the biggest benefits to hiring a tax preparation professional is the fact that they will be there in the future if needed. A peace of mind is often the only thing besides money that is sought after a tax returned is filed, since no one wants to imagine an IRS audit that they have to go through alone. If there is something that comes up with your taxes after they have been filed, then most tax preparer's will offer additional assistance to you or even be your representative with the IRS. It is a great way to rest easy knowing you have a tax advisor available with only a phone call or an email if you need them.
If you are ready to file your taxes or just need a consultation about your tax situation, SK Financial is who you should call or visit online. They are a full service tax preparation service with many years of expertise on their staff, and they make their customers a priority.
Guest Blog Author Section: SK Financial CPA, LLC is a full-service CPA and business consulting firm. We provide services, ranging from a full accounting department to customized aspects such as monthly bookkee