Your start-up company has begun to grow and it's now become abundantly clear that you can no longer manage the administrative/accounting side of things on your own. Thus you've decided to hire an accountant and/or an accounting firm to assist you in transforming your business from a start-up into a force in your local marketplace.
Reap the Rewards
Choosing the right people to work with in developing a financial strategy can be a challenge. Because of this fear of not being able to find the right person for their business needs, many entrepreneurs choose to forego hiring an accounting firm and make the attempt at managing their tax returns themselves with some form of computer software or online service. Simply put, an entrepreneur and active business owner could be missing out on tax credits and major money by doing it themselves. An accounting firm can help ensure that your business keeps as much of its' profit as possible.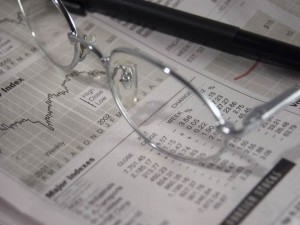 Qualities to Consider
What you want in an accounting firm is firstly experience with starting and/or running a small business. If they aren't able to communicate a well-informed viewpoint to your business then it's worth finding another firm to help you with your work. You want your accounting firm to fall somewhere between financially conservative and liberal. Ask them how they would treat certain kinds of deductions or income and note their answer. What you want is someone who is willing to be flexible and creative with their financial tax solutions but who won't go completely off the cliff with risk.
If you can understand your accounting firm and they speak the same business language as you then you know they're worth the consideration. There are two ways to treat your accounting firm; they simply handle the administrative side of things and that's it OR you take them on as a partner and consultant in support of your entrepreneurial dreams. It's important to define, in that first meeting, what you're looking for in a firm and if they aren't able to meet your standard then discard them. You want to dread meeting with your accountant.
Get Specialized
Ultimately what you want is a person and/or a team that can offer strategies to contribute to the overall health of your business.  If your accounting firm isn't invested in you and your business on an intellectual level then they're not the right fit. Many accounting firms will specialize in a handful of areas in order to be able to accommodate their own niche and many are aimed towards attracting either larger corporate clients or smaller businesses. It's important to find a partnership with a team that is right for you and right for your business.
Do your research. If you have friends that are involved with similar business inquire as to who they used and try to obtain references if you can from each accounting firm. Find a firm that you have a personal connection with on a conversational level, someone that you trust with your tax information, and someone who is able to meet the requirements in accordance with the financial state of your business.