What are CFO services? What does the role of the Chief Financial Officer include? A CFO's duties are quite varied and it is a position that demands a lot of organization, multi-tasking and flexibility. Some responsibilities CFO services may include, are: Implementing and overseeing month-end financial preparation and close process; Completing and/or approving staff accountants work product including but not limited to:bank reconciliations, month end check lists, financial statements, Monitor, manage and communicate changes in client cash position to senior management; Oversees completion of Budget and planning process; Tracks Key Performance Metrics; Completes or ensures the accurate completion of Tax Reporting; Plays key point of contact for External Audits; Familiar with and Ensures accuracy of financial Information in various Software Systems and presenting financials and other data to management as required – and this is a very small list of only some of the duties.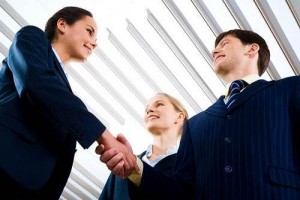 Because CFO services require such a varied set of job duties, it's important for people in the position to be qualified and experienced. CFO's typically hold an accounting degree and have a number of years already invested in the field. It's essential to have a broad understanding of business, accounting and all the legalities surrounding the two. This is not a position you would want a new graduate fulfilling. In many cases, employers want to see CFO's who have their master's degrees, which can make it a competitive field as many students choose to take their education to the next level.
CFO services are generally required for most businesses, although 'CFO' may not always be the title of the job. Every business has legal responsibilities to the government. Taxes need to be remitted or filed, earnings need to be reported and if a business has multiple owners or partners (or shareholders) then reports, forecasts and other important documents need to be produced. CFO services are part of the inner-workings of a business but they require a great deal of expertise to handle. This is why most business owners do not perform these duties themselves. Just because you have the know-how or resources to start a business, does not mean you are particularly well-versed in running one in its various aspects.
Depending on the business and its scope, CFO services may include some degree of international accounting as well. Businesses with international relations, buyers, suppliers or multiple locations, may be more complex in the demands of their CFO services, so that should be kept in mind as well.
Providing CFO services is a lot like a management position and may even oversee an entire department. CFO's have to be responsible, well rounded and capable of delegation if staffing permits. This is a service that requires the utmost dedication to things such as deadlines and discretion; despite being challenging it can also be rewarding.
Finding someone to supply your business with the right CFO services is important. You want to choose a person you can rely on and sometimes the best way to do that is by contacting accounting businesses that specialize in the accumulation of experts for outsourcing. You may get lucky and find someone you can take on full-time or contractually.